T-Ride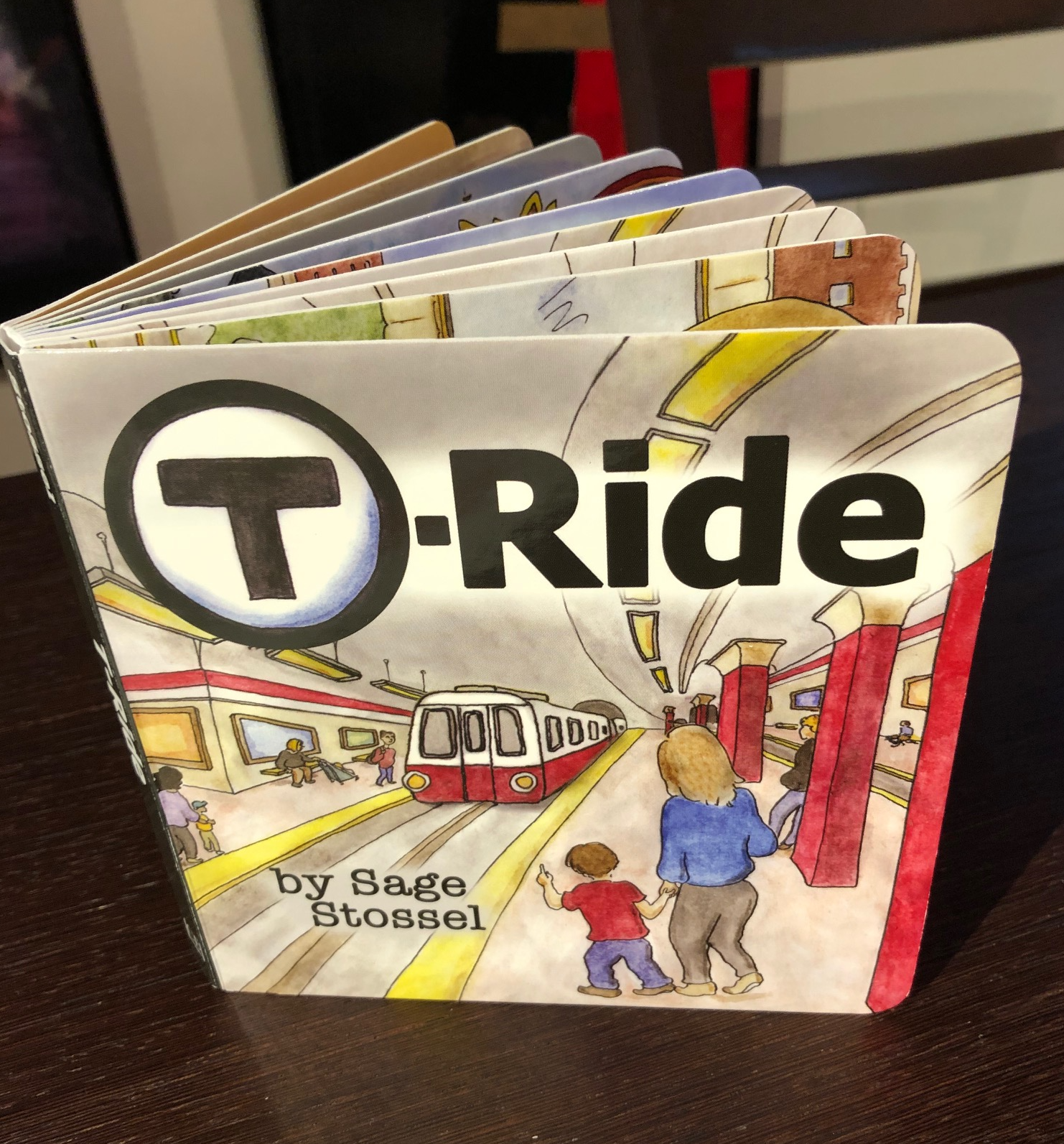 T-Ride, by Sage Stossel: A colorful and exciting ride on the Boston T Subway for the Littlest Explorers.




Click for T-Ride unboxing video.


Coloring
Try coloring in some of the scenes from T-Ride. In the book, these pages are in full color, but the versions here are black and white so you can print and color them however you like:—

The Red Line | The Green Line | The Orange Line | Longfellow Bridge | The Blue Line | The E Line


One of the best children's books set in Boston, according to Boston.com readers: "We love Stossel's colorful illustrations and how the stories weave specific references to Boston landmarks (and T lines) into kid-friendly and engaging stories."
Exciting News!-- On the Loose in Boston, has been selected by Boston's mayor for the city's Youth Reading List.
Review of On the Loose in Boston, at Boston Mamas.com: "Not only are the illustrations awesome, Stossel engages the reader with challenging searches for the Franklin Park Zoo animals artistically hidden among her drawings, and she entertains us with a rhyming plot that tickles the tongue with wonderful vocabulary." Read more...

On the Loose in Washington: "As much fun for parents as it is for children ... Younger readers will love finding the animals. And people of all ages will delight in seeing the nation's capital as it should be—a cheerful city with beautiful buildings, blue skies, and all kinds of happy creatures." —Jennie Rothenberg Gritz, senior editor at Smithsonian magazine and Washington, D.C., parent
On the Loose in Philadelphia—Recommended by Mommy Nearest, Philadelphia as one of "10 Books All Philly Kids Should Have on Their Shelves."
Melissa Greiner, Philadelphia Family Magazine: "Perfect for city kids to appreciate their home or suburbanites to familiarize them with city highlights before a trip into town, we find it a fun, interactive addition to the bookshelf."
On the Loose in New York City—Children will have hours of entertainment finding the Central Park Zoo animals out and about in Manhattan—whether a monkey on Fifth Avenue, a sea lion at the Natural History Museum, or a snow leopard in Times Square!